Inverter & Control Panels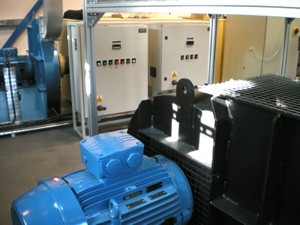 We are an independent systems integrator with particular knowledge of Vacon and Parker-SSD drives but also with a capability and knowledge to incorporate and offer a wide range of manufacturer's AC and DC drives.
City Rewinds & Drives provides full systems integration services for AC drives, DC drives, and Soft starters from simple single panel to retrofits to systems including PLC and HMI programming, panel building and custom built enclosures. Our services encompass:
Design & Manufacture of Control Panels
Retrofit of Controls into Existing Panels
Energy Saving Projects on Fans & Pumps
PLC/HMI Systems
Variable Speed Drive Systems
Electrical installation & commissioning available with all systems
Complete packages including motors, gearboxes, pulleys, couplings & sensors
Systems are designed and drawn on AutoCAD, built and commissioned by us. Alternatively, the customer's own designs and specifications can be accurately interpreted. All systems are built to applicable European machinery and safety standards, subject to risk assessment and performance level requirement (PLR).
We bring experience of diverse industries and processes, such as:
Metals Processing Industries
Textiles
Steel Wire and Rope
Plastics & Rubber
Paper and Board
Food and Drink
Packaging
Materials Handling systems
Lifting and Winching systems
Hydraulic Systems
Printing
Packaging
Chemicals
Certified Parker Distributor Electromechanical-Drives