Parker SSD AC690+ Series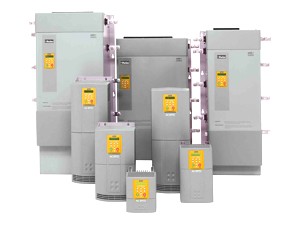 The AC690+ series is a single range of ac drives designed to meet the needs of most variable speed applications from simple single motor applications up to integrated multi-drive systems.
The drives are available in ratings from 0.37kW to 1000Kw and have a host of control options that allow them to be tailored to meet exact requirements.
The AC690+ is an Open Loop (V/F), Sensorless Vector and Closed Loop Vector in one drive.
Key Features
Units suitable for wall or cabinet mounting
IP.20 protection
Integral Operator Keypad controls with option of remote mounting
Quick set-up menu
RFI filters fitted as standard
Option Cards for most used comms
Encoder feedback Option Card
Function Block programming
Add-on Systems Integration module for more advanced applications
Certified Parker Distributor Electromechanical-Drives